Cadillac XT5 2017
on an all-new platform for the company's midsize SUVs, and it features styling that brings it in line with Cadillac's lineup. There won't be any mistaking this crossover for anything other than a Cadillac: The grille and headlights treatment recalls the CTS and ATS, while keeping the vertical taillights that are a Cadillac hallmark. Down the side, a long, swooping arc brings to mind the Cadillac ELR plug-in hybrid coupe. The overall look is much more distinctive than the SRX, but it doesn't get into gaping-maw weirdness like the Lexus RX 350's exterior.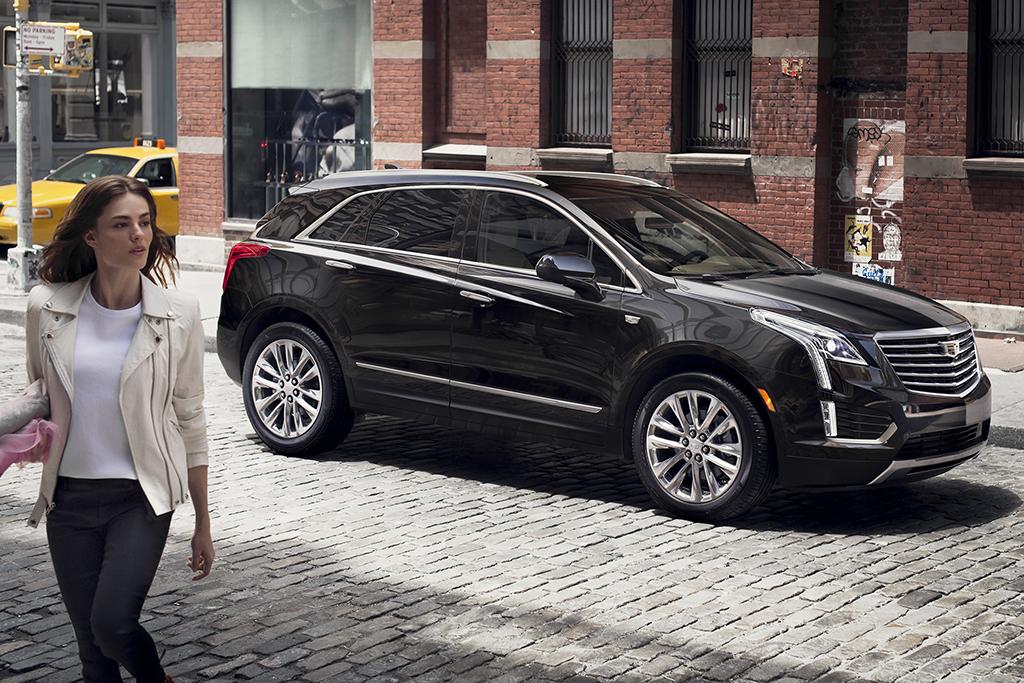 The XT5 is slightly smaller than the old SRX in its overall dimensions, but features a wheelbase that's 2 inches longer and a track that's 1 inch wider. It delivers an additional 3.2 inches of much-needed backseat legroom than the outgoing model.
But the big news for the XT5 is how much lighter it is than the SRX – and most of its competitors as well. Cadillac managed to make the new model 278 pounds lighter than the SRX, despite being nearly the same size. It's 7 inches longer than an Audi Q5, but 100 pounds lighter, and it's a whopping 650 pounds lighter than the new Mercedes-Benz GLE-Class, even though it's nearly the same size as that luxury SUV.
XT5 receives all of Cadillac's latest safety features, such as forward collision warning, lane keep assist, automatic front and rear braking for low-speed conditions, blind spot monitoring with rear cross-traffic alert, automatic parking and adaptive cruise control.
The XT5 will also feature the new Rear Camera Mirror system, which uses cameras mounted on the SUV's rear to display a wide-angle image of its rear and sides to the car's digital LCD rearview mirror. This image is unobstructed by the vehicle's pillars or rear occupants.