These post is accordingly to the Mercedes-Benz S-Class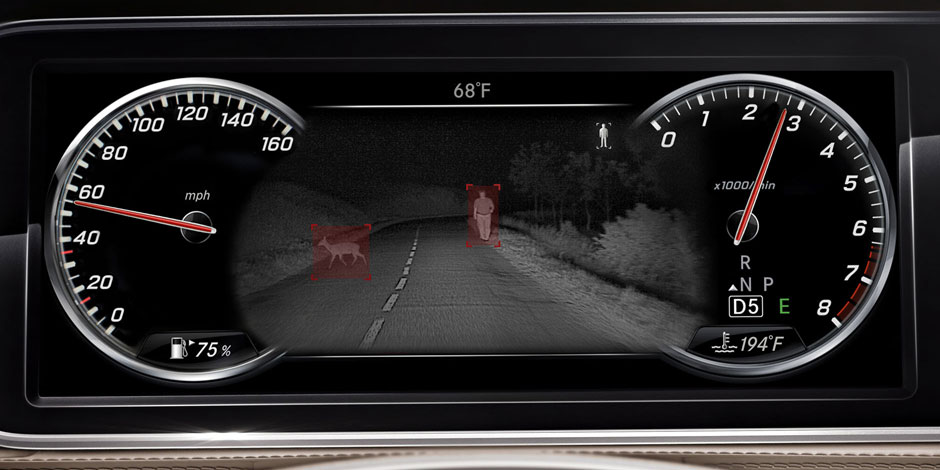 Powertrains and Performance
The 2015 Mercedes-Benz S550 is powered by a turbocharged 4.7-liter V8 engine good for 449 horsepower and 516 pound-feet of torque. A seven-speed automatic transmission and rear-wheel drive are standard on the sedan. 4Matic all-wheel drive is optional on the sedan and standard on the S550 coupe. At the Edmunds test track, a rear-wheel-drive S550 sedan went from zero to 60 mph in 4.9 seconds, which is quick but ultimately on par with similarly powered flagship luxury sedans. A S550 coupe 4Matic in our testing reached 60 mph in 4.7 seconds. EPA-estimated fuel economy for the S-Class varies by engine, and is 20 mpg combined (17 city/26 highway) for the S550 sedan. Opting for 4Matic all-wheel drive lowers those figures to 19 mpg combined (16/26). The coupe is rated at 19 mpg combined (16 city/24 highway).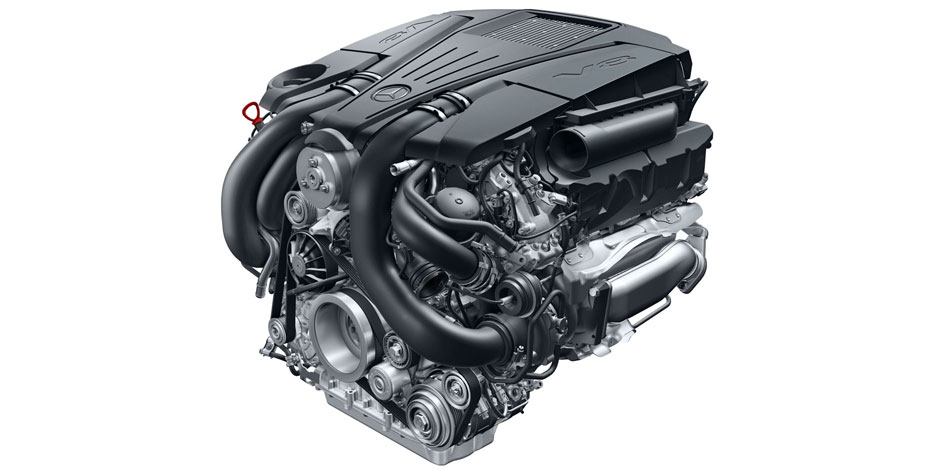 The S600 has a turbocharged 6.0-liter V12 good for 523 hp and 612 lb-ft of torque. The seven-speed automatic and rear-wheel drive are standard, and 4Matic is unavailable. Mercedes estimates it will reach 60 mph in 4.5 seconds. EPA-estimated fuel economy is 15 mpg combined (13 city/21 highway).
The S63 gets a turbocharged 5.5-liter V8 that produces 577 hp and 664 lb-ft of torque. A more performance-oriented version of 4Matic and a different, specialized seven-speed automatic transmission are standard. In Edmunds testing, the S63 sedan hit 60 mph in 4.6 seconds. Mercedes estimates the S63 coupe will get there in 3.9. Fuel economy estimates for the sedan and coupe stand at 18 mpg combined (15 city/23 highway). The sedan achieved 16.5 mpg on the Edmunds mixed-driving evaluation route.
The S65 gets a different turbocharged 6.0-liter V12 good for 621 hp and 738 lb-ft of torque. It gets the same performance-oriented transmission as the S63, but rear-wheel drive is standard on both the sedan and coupe. Mercedes estimates they will both reach 60 in about 4 seconds -- a number that doesn't really speak to their prodigious power. Fuel economy estimates are 15 mpg combined (13/20) for the sedan and 16 mpg combined (13/21) for the coupe.
Finally, the S550 Plug-In Hybrid features a turbocharged 3.0-liter V6 engine and an electric motor integrated within the seven-speed automatic transmission. A lithium-ion battery resides under the trunk floor and should be recharged in less than three hours. Expect an electric-only range of about 20 miles and a 0-60 time of about 5 seconds. No EPA fuel economy estimates were announced at the time of this writing.
Safety
Every 2015 Mercedes-Benz S-Class comes standard with traction and stability control (with crosswind mitigation), antilock brakes, front and rear side airbags, full-length side curtain airbags and a driver knee airbag. Standard electronic safety features include a rearview camera, a driver inattention warning system and a collision prevention system that will warn the driver of a potential collision and fully apply the brakes if necessary.
The Driver Assistance package (standard on the S600 and S65) includes an active blind-spot warning system (will steer you back to your lane if you fail to heed its warning), an active lane-departure warning system (ditto), pedestrian recognition for the collision prevention system, a rear-impact detection and preparedness system and an advanced adaptive cruise control system that not only matches the speed of the car in front of you, but will also apply the brakes and accelerator in stop-and-go traffic and keep you in your lane. Effectively, it drives for you on a gridlocked freeway.
Other options include a night vision system (detects pedestrians and animals through infrared sensors and displays them in the instrument panel) and a surround-view parking camera system. Mercedes' mbrace emergency telematics includes automatic collision notification, stolen-vehicle location assistance, alarm notification, an SOS emergency services button, geo-fencing for valets and teenage drivers and remote vehicle controls (via mobile app or computer) that can unlock or lock the car, for instance.